What is going to be covered in this class
triads on strings 1,2,3 - you will learn to play the major, minor, diminished, and augmented triads
triads on strings 2,3,4 -

learn to play the major, minor, diminished, and augmented triads

I will show you some famous examples of triads being used in great rock songs

you will learn how you can use triads for rhythm guitar
I going to teach you how you can use triads to create great guitar leads
I'm going to discuss how triads and the pentatonic scale can really help you with soloing/improvisation
I will play a short guitar solo for you and explain how I used triads to create the solo
how I go about soloing over backing tracks
What materials you will get with this class
After the class you will get access to my 2 triads courses here on GuitArmy
Triads for Guitar on Strings 1,2,3 ($129 value)
Triads on Strings 2,3, and 4 ($129 value)
I'm going to record the class and then I'll provide you with a link to the recording so you can watch it again if you need to
charts for all of the triads
circle of 5ths chart for practicing triads
3 backing track mp3s and the lead sheets for those backing tracks
you will get a guitar tab for the solo I demonstrate during the class
charts for targeting chord tones along with the pentatonic scale
What level of guitar player should I be for this class?
You should be a late beginner or an intermediate level guitar player with some knowledge pentatonic scales and major and minor chord structure. You should not be true beginner/newbie for this class.
How will you take this class?
This class is being given using Zoom. Zoom is an application that you can download for free and use on your computer, tablet, or phone. I've been teaching with Zoom for years and find it to be very reliable and easy to use. Here's the link to Zoom for more info or download Zoom.us You will need to download and install the application for the class. I will provide you with a link to the class.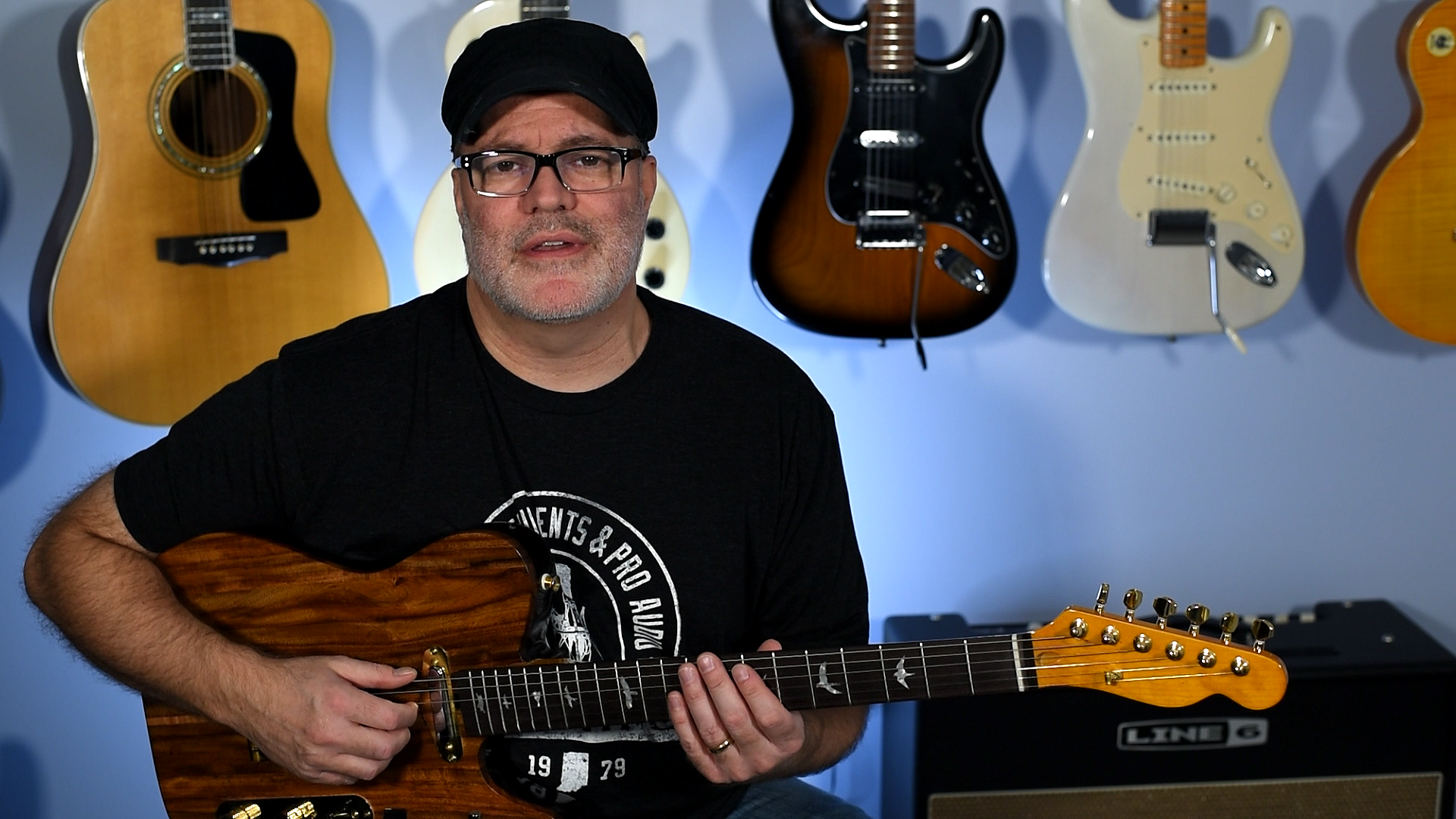 Hi, I'm Chris
I'm the guitar teacher and creator of all the GuitArmy guitar courses. I'm offering this class to any guitar player that is interested in learning more about triads and how they can impact your playing.

Frequently Asked Questions
Can I get a refund if I'm unhappy with the class?
If you are unsatisfied with your coaching, reach out to us to see if your purchase is eligible for a refund.
As stated in Teachable's Terms of Use, Coaching IS NOT covered by Teachable's 30-day student refund policy.
GuitArmy's refund policy: There is no refund available if you don't like the class or don't attend. If I (the teacher) have to cancel the class for some reason you will get a full refund. If you are unable to attend the class and give me at least 24 hour notice I will do my best to get you in the class the next time I teach it.
How do I take the class?
I will email you with the Zoom invitation information for the class. The email will contain the link to the class and the password.
How old do you have to be to take this class?
You have to be at least 18 years old.
Can I purchase coaching more than once?
Absolutely! If you find yourself in need of coaching more than once, simply purchase the class again.